How You Can Help
They Can Do It...You Can Help
The Micro-Credit Project
Africa We Care announces the launch of a new project which provides small loans (as little as $50) to African business people (many of them women), enabling them to earn a living, expand their cottage industries (and in the process, employ others), and provide valuable services to their local communities.
Read more about the Micro-Credit Project and get involved. It's a win-win partnership!
Donations
(100% of the donations we receive go to our projects dedicated to the alleviation of suffering in Africa. At Africa We Care, self-sustaining is not only the bedrock of our projects – it is our modus operandi. Our administrative overhead is not covered by the donations we receive, but by the productive economic activities we undertake.)
A SINGLE GIFT of $50, $75, $100 or more will go a long way to empower the impoverished people of Africa; by making gainful productive economic activities possible; enable the people of Africa to regain their basic human dignity; have their self esteem restored; take charge of their lives; and take care of their children and families.
Mail your tax-deductible donation today to our address provided below. We will thank you with an Africa We Care T-shirt.
A MONTHLY DONATION would make you an honoured Friend of Africa We Care, and would go a long way to alleviate the suffering in Africa. You can designate the project to which your donation will go.
$10/month will pay school fees for 50 school children/students
$15/month will pay the salaries of five teachers
$20/month will provide over-the-counter medicines, pain-killers and analgesics for over 20 families
$25/month will provide support for about 10 families taking care of victims of AIDS
$30/month will help defray the cost of shipping school books to Africa
CORPORATE DONATION. Africa We Care appeals to corporate bodies and organizations to assist us in our quest to alleviate suffering in Africa as we implement solutions to the systematic factors that have lent themselves to the perpetuation of a vicious cycle. Africa We Care is built on a concept that makes sound economic and business sense, thereby lending itself to a charitable organization of choice for corporation and companies. With a donation of $100 or more, Africa We Care will list your name and link on our website.
MAJOR GIFTS AND DONATIONS. Africa We Care has an urgent and pressing need for a cargo or cube van. We need this van to pick up donations. We are earnestly soliciting for either a donation-in-kind (a van); or cash donation that would enable us to purchase the van.
URGENT AND PRESENT NEEDS
We are very much in need for the following articles of clothing items:
Summer clothings for women and girls: t-shirts, tops, tank-tops, shirts, blouses, dresses, shorts, skirts, pants, etc.
Summer clothings for men and boys: dress shirts, shorts, pants, t-shirts, etc.
Summer clothings for children (from age 0 and up): shorts, pants, shirts, sleepers
Brassieres, under-wears (for women, men and children), slips
Shoes (for women, men and children), socks, swim-trunks, swim-wears
Women's suits, men's and boys' suits, women's pant & skirt sets
No quantity is too small or too large as long as they are in good useable condition: not worn-out, thread-bare, torn or ripped. Call 780-486-5552 for pick up, or drop off at our warehouse, 17806 – 107th Avenue.
---
We also have urgent need for the following items for our humanitarian and empowerment work in Africa:
Used cellular phones, with or without batteries; with or without power adapters
Used dump trucks, in working condition or not; we have mechanics in Africa who can fix them and make them run
All-terrain-vehicles, in working condition or not; our mechanics in Africa will perform wonders and make them well again
Bicycles: all types, all conditions
Cargo vans and/or cube vans for picking up donations-in-kind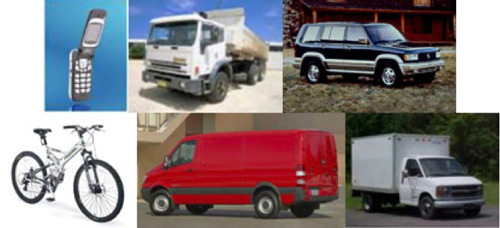 Your donation of any of these items will be considered a donation-in-kind and eligible for tax-deductible receipt. Thank you for caring about Africa.
Contact us at Tel.: 780-486-5552
Mailing Address:
Africa We Care
17806 – 107 Avenue
Edmonton, Alberta
Canada
T5S 1J1